Upcoming Events
Keep your eyes on our website or Facebook page, where we will be posting all our exciting events!
August Presentation!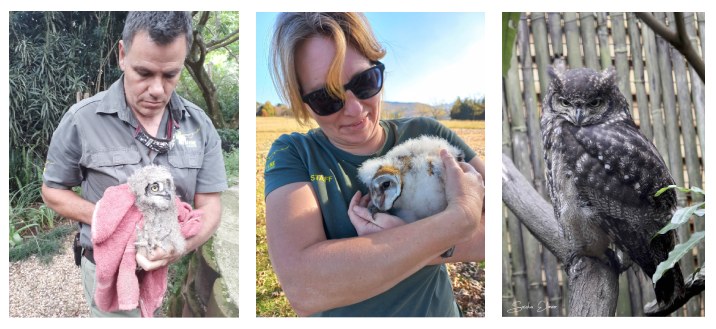 The August presentation will welcome FreeMe Wildlife's CEO, Wade Whitehead, who has more than 30 years' experience in the wildlife industry. Whitehead started his career managing conservation areas, to trail guiding, lodge management, game farm management and wildlife rehabilitation. He is an entrepreneur at heart, with a vision for building and developing small businesses and organisations to best practice standards. He took over as CEO at FreeMe Wildlife in 2016, and under his management has built the organisation to a world-class standard.
He will be joined by FreeMe Wildlife's resident Raptor Specialist, Finances and Development Officer, Tammy Caine. She has been working with birds of prey since 2006, involved in captive management, training, research, and rehabilitation. Since 2015, she has become more involved in public education, and presents several talks and courses on various aspects of bird of prey conservation, as well as managing the Owl Box Project.
Crocworld August Talk Details
Date: Saturday, 27 August 2022
Time: 9am
Cost: R80 per person which includes the talk, entrance into Crocworld and breakfast at Fish Eagle Café. Bookings are essential.
Bookings: Morné van Zyl on 083 658 7073
Don't miss out, it's going to be a hoot!